It is exciting to upgrade the quality of your home with new windows, but many homeowners wonder how they will choose a supplier to help with the project. If you are going to invest money into your home, you need to make sure you are getting the best value for your investment.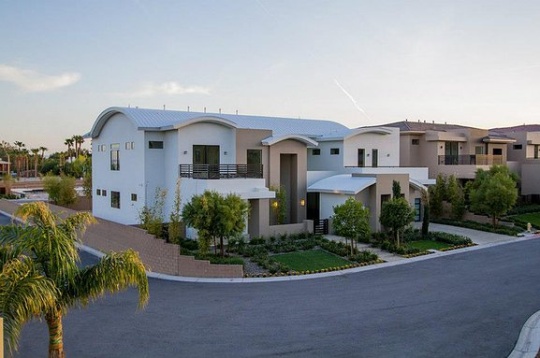 Here at US Energy Windows & Doors Inc, we have worked hard to develop a strong reputation in Las Vegas, NV, and the surrounding areas. We offer over 40 years of experience, giving you access to unbeatable products and top-notch customer service.
Experience and Reputation in the Windows Industry
When quality is a priority, you need to make sure that you choose a contractor with many years of experience in the windows industry. Certifications are important, but nothing compares to the knowledge that comes from hands-on experience.
Why does experience matter? An experienced window supplier will be able to offer advice about the styles and features that will match your needs in the best possible way. This information is based on other projects, giving the supplier the insight to see the materials that have worked well in other homes.
Once you pick the materials for your home upgrades, you also need to be sure that everything is installed correctly. Even if you choose top-notch windows, you won't enjoy the full benefits if the installation is done wrong. Proper installation affects the durability of the windows as well as the effectiveness of the seals.
Learn from Other Customers
As you are choosing a window supplier, it is essential that you learn from other customer experiences. These insights can give you an idea of what you can expect if you choose to hire this company.
Many homeowners turn to family and friends when they are looking for contractor recommendations. It can be helpful to see if you have any personal connections who have experience with the services you are considering.
Another great option is to look at online reviews from past customers. Check out the company website or do an online search for reviews about the business. These reviews will give you a peek at the quality of materials, installation, and customer service. Even though you can't base your full opinion on these online reviews, this information will give you a feel for the quality of the company that you are choosing.
At US Energy Windows & Doors Inc, we know it is important to build solid relationships with our customers. Our team has worked hard to offer individual services for every client. We give you access to the best there is to offer in the Las Vegas, NV area. As you learn more about our company, you will see that we have a long list of customers who have been very happy with our work.
Planning Your Budget for the Project
There are two common pitfalls that people might encounter when choosing replacement windows for their home. First, they don't do their homework and end up selecting low-quality products that don't last for very long. Don't rush into this decision! You need to understand all of the options that are offered so you can choose the best solutions for your home.
The second common mistake is worrying too much about the cost of the project. It is good to set a budget, but don't get caught in the trap of cutting corners to save a few bucks. Quality matters! The quality of your new windows will affect the energy efficiency, property value, and comfort of your home. Spend the money and pick high-quality products built to last.
How to Get Started With Your Replacement Windows
Once you choose a window supplier, it is easy to bridge the gap so you can get started on your project. When you are ready to learn more about the products that are available, the best thing you can do is schedule a time for a consultation.
Here at US Energy Windows & Doors Inc., we are happy to talk to you anytime. When you contact us in the early stages of your home renovations, we can offer advice and suggestions along the way. We know there are many decisions you need to make regarding a new window project. We always encourage our customers to call us right away so that we can help in any way they need.
Whether you are ready to get started with the installation as soon as possible or you are just looking for information, call us to schedule your consultation: (702) 880-0875. You will have the opportunity to learn more about the products that are offered. Another option is to come to our US Energy Windows & Doors Inc showroom at 6176 W Charleston Blvd, Las Vegas, NV 89146.