Are you looking for ways to beat the sweltering Las Vegas, NV heat? When the temperatures warm up in the summer months, you need to be ready to keep your family cool and comfortable. Those hot summer months can run up the utility bill and make everyone miserable if you don't have the right tools in place.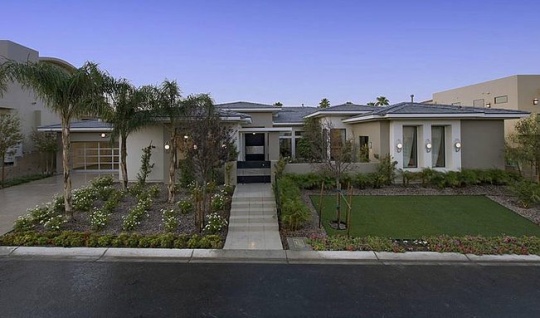 Here at US Energy Windows & Doors Inc, our goal is to help keep your home at a comfortable temperature throughout the year. We offer high-quality vinyl windows that can improve your home in many ways. Here are a few reasons why our customers often choose vinyl for their window installation.
Energy Efficiency: Avoid the Hot Temperatures
When the sun comes beating down on your home, it is essential to consider energy efficiency upgrades. If you haven't taken a proactive approach to improving the energy efficiency of your property, it is likely that you are using more energy than necessary each day. When the heat comes into your home, energy usage goes up because the air conditioner needs to run more frequently throughout the day.
Windows and doors are the most common energy efficiency problems for homeowners. These areas are often drafty and poorly insulated. As a result, the hot drafts come in from outside, heating up your home. Low-quality windows and doors don't effectively keep the heat out, which drives up your energy usage.
In comparison, vinyl windows are built with energy efficiency in mind. These windows will seal your home and prevent air transfers.
Reduce Monthly Utility Costs
As you improve the energy efficiency of your home, you will notice a change in the cost of utility expenses. Poor energy efficiency drives up utility costs because the air conditioner is constantly running throughout the day. High-quality windows seal your home to keep the cool air inside, which helps decrease the energy required to manage the temperature within your home.
Even though you will be investing money in the initial installation of the windows, you will see on-going savings every month. High-quality windows will help you cut your utility bills and reduce monthly spending.
Boost Your Home Equity
How much is your home worth? Real estate values are important because they affect your investment in the property. Even if you aren't planning to sell for a while, it is important to consider things that you are doing now to prepare for the future.
Vinyl windows are durable and they make your home look great. Not only will new replacement windows boost your curb appeal, but you will also have the benefit of a higher appraisal value. When you decide to sell, the appraiser will see the high-quality windows, which will have a positive impact on the value of your property.
Protect Your Family
Is your home secure? Most people think their family is safe, but they don't understand the weak points that could potentially allow intruders to come inside. If you have old windows and doors, these areas could be easily accessed if someone wanted to break into your home. Over time, the windows and doors get old and weak, reducing the security of your home.
Instead of risking the safety of your family and personal belongings, you need to upgrade the windows to improve the security of your home. Vinyl windows are built with modern technology that prevents intruders from gaining easy access to what's inside.
Transform the Appearance of Your Property
Another benefit of vinyl windows is that you can improve the appearance of your home. New replacement windows give you the opportunity to change the style and design of each room. These windows can be customized to match your preferences. As a result, you can choose the colors and features that will look best in your home.
Installing new windows helps to maximize the natural sunlight that filters into the room. You will notice an immediate improvement in your living environment when you are bringing as much sunlight as possible into your home. At the same time, these windows will improve the exterior appearance of your property. Curb appeal helps to set an impression for visitors and give a great first impression of the overall aesthetics of your home. Vinyl replacement windows are a great place to start!
At US Energy Windows & Doors Inc, we have over 40 years of experience in the windows and doors industry. Call us to setup a time for your consultation: (702) 880-0875. Our customers are our top priority; we always have your best interests at heart. Stop by our showroom to learn more about how we can help you save money on your home renovations and see examples of what we have to offer: 6176 W Charleston Blvd, Las Vegas, NV 89146.