Las Vegas, NV is a fun destination for people who are looking for a night out on the town, but there is more to this area than just casinos and gambling. Many of the suburb neighborhoods in Vegas have nice homes and quiet, family-friendly neighbors.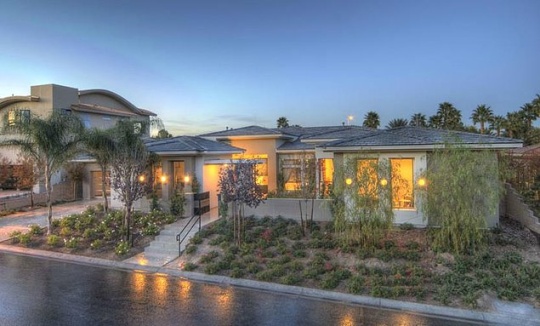 Whether you live near the strip or in one of the suburbs, it is important to ensure that your house is protected from the high temperatures during the summer months. Installing high-quality products, such as energy-efficient replacement windows, can be a great solution to keep the heat out of your living space. Here at US Energy Windows & Doors Inc, we offer all of the replacement windows and doors you need.
Keep Your Las Vegas, NV Home Cool in the Summer
It is common for the weather to be in the triple digits during the summer. Even though it cools down a little bit at night, the scorching days can make you uncomfortable if you don't have a good air conditioner. A high-quality HVAC system is essential, but many homeowners don't realize that other factors impact the comfort of their home as well.
Even if you have the best air conditioner money can buy, it can be difficult to keep your home cool if you don't have the right windows and doors. These areas are where the hot air comes inside and the cool air escapes, all of which has an affect on the temperature in your home.
As you walk around your living space, do you notice cold and warm pockets of air? Old doors and windows cause rooms to be drafty, which lets out the cold air and brings in the hot air. The best way to reduce these temperature fluctuations is by sealing your home with high-quality replacement windows and doors.
What Types of Windows Do You Need?
Talk to our team here at US Energy Windows & Doors Inc, to learn more about the many products we have available to your home. We offer many of the leading brands in the industry, including the Milgard line of replacement windows. When you purchase your doors and windows through our company, you know you are getting high-quality products.
Investing in replacement windows for your home gives you the opportunity to customize your living space in any way you see fit. You can choose the materials, colors, and sizes of the windows. It is amazing to see how much of a difference it can make to install new windows. These upgrades will improve the exterior and interior appearance of your property.
Don't rush into the decision without talking to an expert team about your options. We will gladly schedule a time for a consultation. During this conversation, we will ask questions about your preferences and goals for the renovation project. Then, we will be able to make recommendations about products that match your needs.
Budgeting for Replacement Windows
Any time you undertake a home renovation project, it is essential to have the budget needed to pay for the materials and labor. Planning ahead will ensure that you can stick to your spending plan and it will also help to protect your money.
If you are planning to invest in replacement windows, you will want to set a budget before starting the project. Talk to our team about your financial goals and we will help you find the products that fit within your requirements. We always focus on value to ensure that you get the best materials for the money that is spent.
Finding a Trustworthy Contractor
The foundation of a successful windows renovation project is to work with a contractor you can trust. It is essential to choose a team with a proven track record and many years of experience in the industry.
Here at US Energy Windows & Doors Inc, we are focused on the windows and doors market. We have worked hard to be one of the leading providers in the area, offering excellent service to every customer. By providing top-quality products along with many years of installation experience, we have the best options in Las Vegas. We have worked hard to build a great reputation in the windows and doors industry. As a result, our customers are always happy to refer their friends and family to our company.
Are you excited to have replacement windows installed in your home? Call our team at US Energy Windows & Doors Inc. to setup your free consultation: (702) 880-0875. We are here to answer your questions and help you choose the best products for your home. Feel free to visit our showroom, learn more about the services we offer, and see some of the products we carry: 6176 W Charleston Blvd, Las Vegas, NV 89146.